https://www.youtube.com/watch?v=ynZka4dwb1U
Transforming Digital Presence: Our Journey with Culture Shift
Developing a digital marketing strategy for pioneers in workplace bullying & harassment prevention
Read The Case Study
The RedCore Digital Approach
As a digital agency, we're privileged to work with clients who are making a real difference. Culture Shift is one such client.
They're committed to fostering positive environments in workplaces and educational institutions. Their innovative online platform empowers organizations to monitor, prevent, and handle instances of bullying and harassment.
However, they reached out to us with a challenge: they wanted to enhance their website's technical performance, boost their search visibility, and drive more online leads.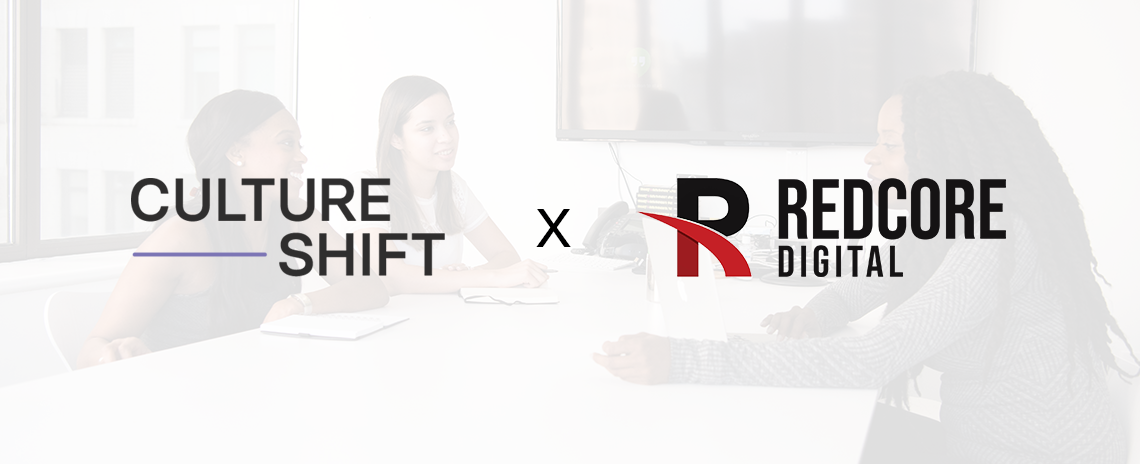 +31
Increase in Website Enquiries
+87.5
Increase in Organic Traffic
-31
Reduction in Cost Per Click
Results that Speak Volumes
Crafting a Multifaceted Digital Strategy
Recognising the importance of Culture Shift's mission, we knew we had to deliver a comprehensive solution. We started with a detailed audit of their website and a line-by-line analysis of their content to ensure their messaging aligned with their overarching goal. We added new services, or "money pages," and developed a content marketing strategy to build authority through engaging blog posts, resources, and guides.
But we didn't stop there. We knew that Culture Shift needed a competitive edge in the digital space, so we implemented an aggressive budget to target high volumes of traffic from highly competitive keywords. We also honed in on improving their Cost Per Lead (CPL) by refining our demographic and persona targeting.
Our multifaceted approach yielded fantastic results. We achieved a 31% increase in enquiries, an 87.5% increase in organic traffic, and a 31% reduction in Cost Per Click. These numbers reflect the efficiency and effectiveness of our strategic planning and execution.
Looking Ahead: Future Plans
Our journey with Culture Shift is far from over. As the next steps, we plan to take over hosting and website management and implement an effective CRO strategy. We're excited to improve the conversion rate and user experience of the Culture Shift website even further.
Our work with Culture Shift highlights our capabilities across a range of services, our strategic approach, and our commitment to delivering measurable results. We're looking forward to continuing this exciting journey with Culture Shift and making a difference through our work.
A happy note from our client
"We love working with Redcore! So far we've worked with them on our SEO Strategy, a website redesign and build, PPC and Paid Social Media, and throughout our working relationship with them we've continuously increased their remit as we've been so impressed with everything that's been delivered. We're starting a CRO project now and I'm excited to see the results of that. Wouldn't hesitate to recommend Dan and the whole team."
Chelsea Maher (ACIM), Head of Marketing
Are You Ready to
Generate More Leads
Make More Sales
Increase Revenue
Raise Brand Awareness
?
The Next Step is Simple... Click The Button Below
Claim Your FREE SEO Audit Now